At Learning Tree Academy, we have designed an age-appropriate curriculum to stimulate each child's cognitive, motor, social and communicative development. A specially designed progress report tracks such development and sets goals for the staff and the students. The parents receive these progress reports twice a year, at the end of each semester, to keep them abreast of their child's achievements. You continue to receive updates through the Daily Connect app about your child's projects in class.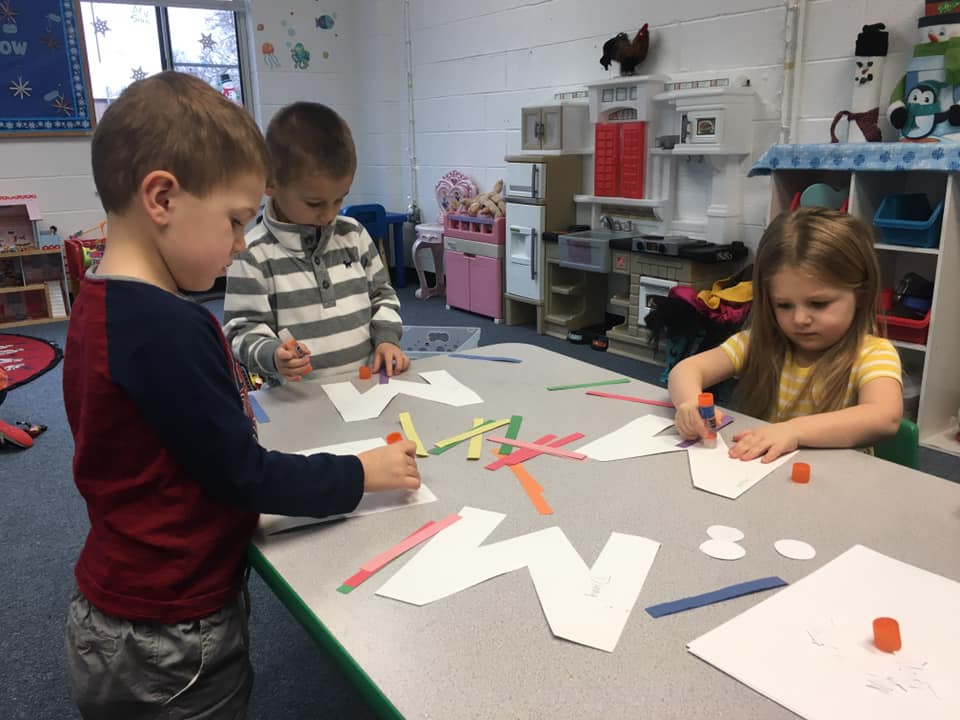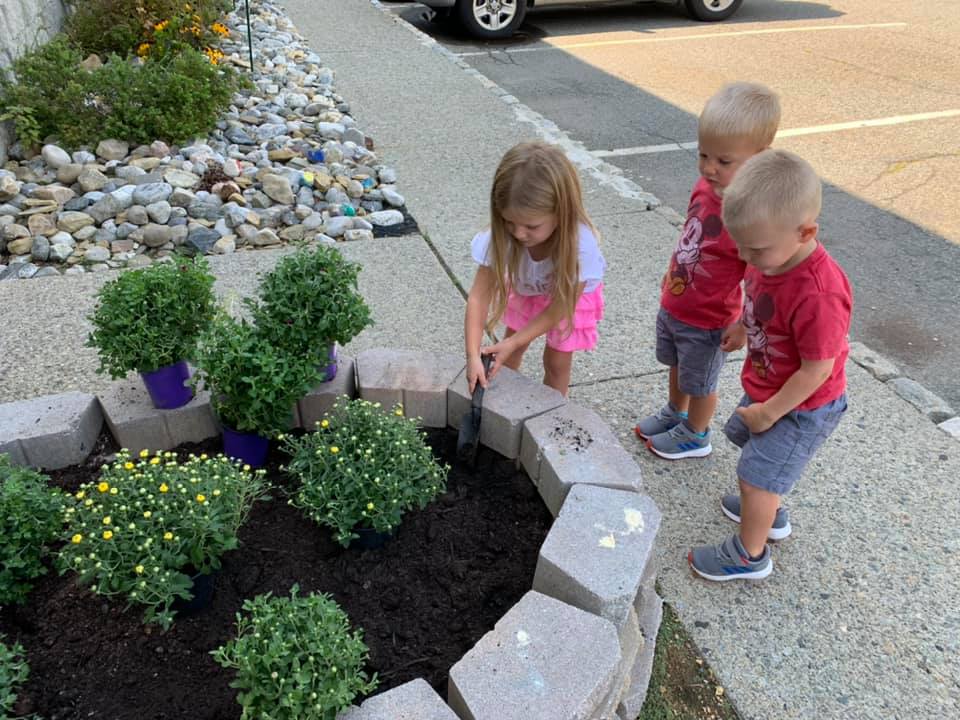 Learning self-care and follow directions are important parts of child development. At this age, our kids start participating in creating their own routine charts.  It promotes their inner self-worth and encourages them to actually follow through. The children learn more advanced problem-solving by being in charge of making decisions about the necessary adjustments and taking responsibility for that.  
Learning Tree Academy provides special programs, such as Music, Yoga, Zumba. These programs go above what school systems require and provide a higher level of education for your children. We have specialists that come in for each of these activities.
They work on many different activities to reinforce their work habits, listening skills, and social and emotional skills. They exercise their minds in the computer classes and their bodies in the Zumba classes.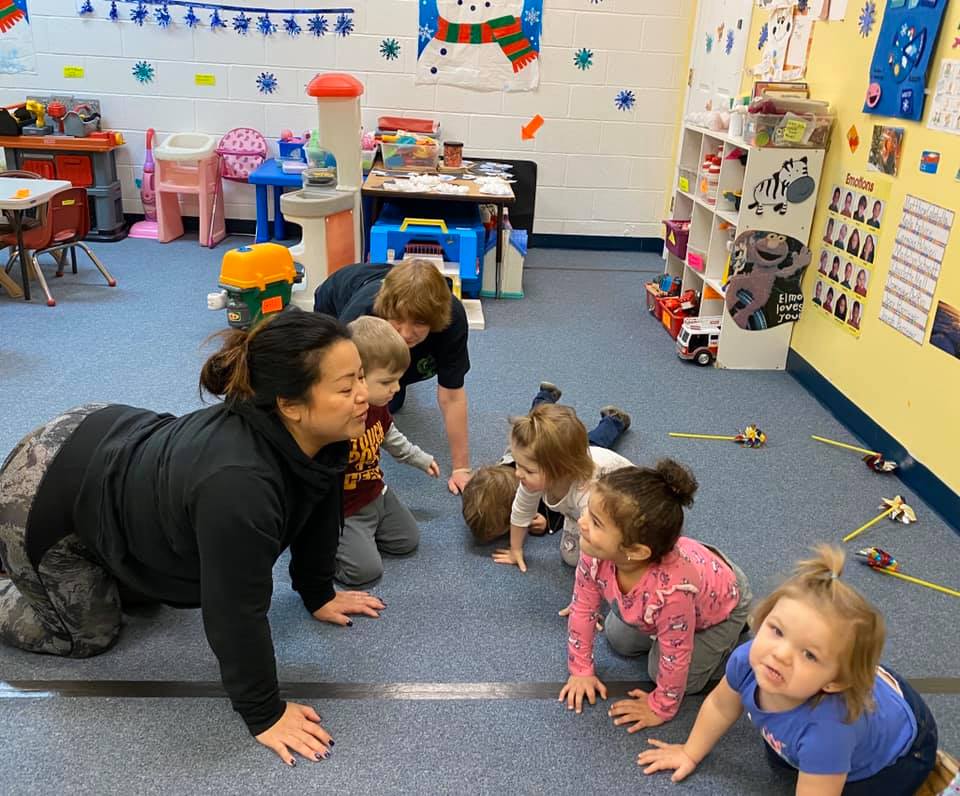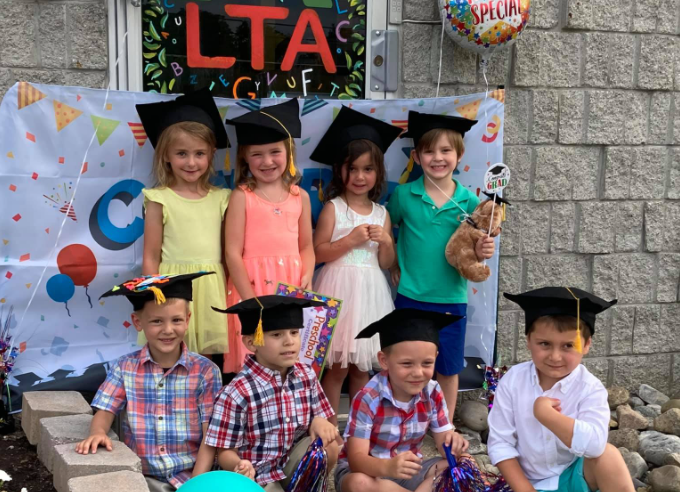 Our Pre-K3-4 class is the major stepping stone to Kindergarten. We follow an excellent program that prepares the children for the tasks ahead. In the Pre-K3-4, the children not only work on their academic curriculum, but they also focus on their self-reliance skills, reading and math readiness skills, and listening and speaking skills as well. Kids love our challenging, fun, and rewarding program!
In June, our four-year-olds are very excitedly preparing for their formal graduation. They look adorable in their caps and gowns as they parade to receive their diplomas during the graduation ceremony. 
We provide nursery, daycare, childcare, preschool programs. 
Proudly serving Morris County: Succasunna, Roxbury, Kenvil, Mine Hill, Randolph, Mt. Olive, Netcong, Wharton, Dover, Flanders, Hopatcong, Mt. Arlington, Rockaway, Denville
What Our Families are Saying
Jenifer M
We have been attending LTA for years (our children are currently 2 & 5). The atmosphere is very welcoming and the kids are happy and engaged. We love the teachers/staff and are so happy to have a safe and healthy place for our children to go when we can't be with them!
FREQUENTLY ASKED
QUESTIONS
How do you keep the building secure?
At

 

Learning Tree Academy, we use Viking security system which allows us to control who enters the building. Each family has its own code of access.
We have a comprehensive

 

Emergency Plan

 

tailored to our location.
Effective training is the key to responding properly to an emergency.

 

We have been trained by the best.
Do you provide meals?
Not at this time, but stay tuned!
What happens if my child needs medication?
We will ask you to fill out a special medication form with all the necessary information we need to administer the medication for your child. Medications should be in their original packaging and must be prescribed to the child.
What do you do about food allergies?
We will ask you to fill out the allergy form for your child and will make any accommodations necessary to keep your baby safe with us. 
What happens if my child becomes ill at school?
Our children's wellbeing is our top priority. If your child becomes ill, has a very high fever, vomiting, has diarrhea, or is exhibiting any other symptoms of a contagious illness, you will be notified and asked to pick the child up. In cases requiring medication, we ask that the child only returns to our care after finishing medication and 24 hrs fever-free. Illnesses are dealt with on a case by case basis.